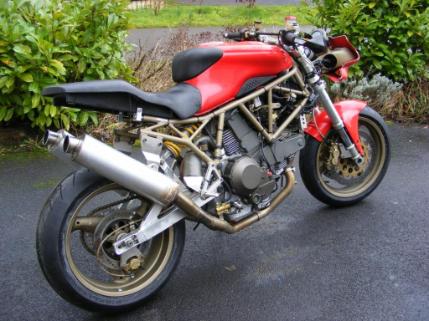 Ducati 900SSie - race prepared. Ran in the ThundersportGB Streetfighter series in 2010. Came 5th in the championship.
Most of the fairing is removed to meet the Streetfighter regulations and the frame is modified to reduce weight.
Engine - specialy built with a large bore and long stroke - now 992cc. Hi compression pistons. Fueling adjusted to siut by Doubletake Dyno, Southampton. Produces 90bhp and enough low down torque to impress a BMW S1000RR owner!!!
Called - Damien