Facebook - Madaslengineering
Instagram - Madaslracing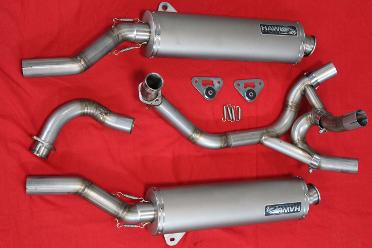 We have developed a Ducati Spaghetti exhaust to fit many types.
We can manufacture one off systems to meet your needs but will require your bike in the workshop to ensure a quality fit.
About Us
We are reliable professionals with many years of experience building race prepared motorbikes. We listen to our customers and work with them to address their needs through innovative solutions.
Services
Hire our race prepared Ducati motorbikes for track days - From £300
Maintain your bike - From £30
Race prepare your Motorbike - From £30
Build custom motorbikes to your requirement and specification
Supply parts and accessories
Ride outs and accommodation - see www.oldjoesatwalkmill.co.uk
Dates for Castle Combe 2019 track days and availability - double check prior to booking anything just in case I've been slow to update the site -
24th April - Spaces available
8th May - Spaces available
22nd May - Full
3rd June - Spaces available
19th June - Full
3rd July - Spaces available
17th July - Available
31st July - Full
7th August - Available
29th August - Full
30th August - Full
18th September - Full
2nd October - Spaces available
Other circuits and dates are available - contact us for details.
History
We have owned and maintained Ducati bikes for 18 years and started racing them 8 years ago. We now want to help others to enjoy the experience of riding a Ducati on track.
Testimonials
"The 748 suspension set up was just right for a wet track day." -- Rich, Castle Combe instructor
"
Just a quick thank you. Having found myself without a bike at a recent Castle Combe track day, I found Mark who owns Ducati Hire.
I have to say I had a brilliant time, I could not have wished for Mark to have been any more helpful and supportive, offering tyre warmers, suspension, fuel and steering set up.
Thanks very much Mark - Will be in touch again." --Phil, Calne
I was recommended to Mark from the Royal British Legion Riders club (RBLR). Mark fully serviced my Yamaha Thunderace and fitted two brand new Michelin Pilot tyres.
When the bike came back it looked and rode better than new, fully sorted, polished and waxed to within an inch of its life! A genuine chap with a growing business that I would recommend to all fellow bikers, whatever you ride.
Call in for a cuppa and home-made biscuits (provided free of charge) or contact him, you will not be disappointed. Jason, Win